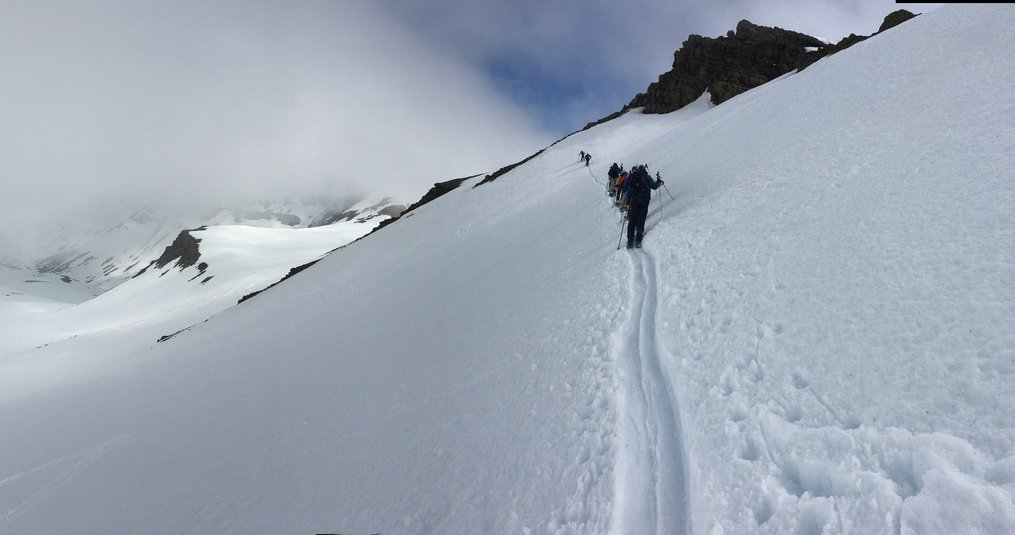 Sign up for winter guiding or winter courses with Acadia Mountain Guides Climbing School!
Many outdoor enthusiasts will be looking to head into the backcountry this winter, especially now with the concern of COVID still present, in order to escape more populated recreational areas. The risk for backcountry expeditions is much higher and requires a higher technical understanding of the environment and medical training, in a worst case scenario. Acadia Mountain Guides Climbing School will continue with winter courses and guiding while following CDC guidelines in order to provide a safe environment for instructors and clients.
AIARE Courses 
Winter is approaching and Acadia Mountain Guides Climbing School has some incredibly informative courses to help you stay safe in the backcountry. Avalanches do occur in New England - it is best to be prepared so you can shred with confidence!
What is AIARE (American Institute for Avalanche Research and Education)? 
"AIARE was established in 1998 as a 501 (c) 3 non-profit educational organization to create a researched-based avalanche education model for backcountry users with the belief that avalanche education, research, and training can prevent injuries and fatalities due to avalanches. AIARE develops and disseminates research-based avalanche curriculum to over 100 Providers in the US, South America, Europe and Asia."
The American Institute for Avalanche Research and Education
More information on AIARE courses

Ice Climbing 
Ice Climbing is the act of ascending inclined ice formations. Usually, ice climbing refers to roped and protected climbing of features such as icefalls, frozen waterfalls, and cliffs and rock slabs covered with ice refrozen from flows of water. You do not need any experience to try guided ice climbing with us! If you do have experience ice climbing, however, we also offer more advanced guiding to challenge climbers of any level. 
We offer multiple guiding options to work with your schedule. All guiding is dependent on ice and weather conditions.
More information on ice guiding

Mountaineering
Winter ascents are a very rewarding experience, and you do not need to be an expert to try it either! A popular winter ascent is Mt.Katahdin in Baxter State Park, which begins with a half day ski into the base of the mountain to a winter camp where basic winter camping skills and relevant mountaineering skills are taught and reviewed. The climb starts early the next morning, returning in time to ski back to the trailhead. This trip is physically demanding but requires no previous winter climbing or camping experience. It's remote location and arctic environment make this one of the most rewarding winter alpine ascents in New England.
More information on winter ascents